A Defense Aspirant's Road to Success
Defense aspirants usually suffer from total ignorance about how to prepare for the competitive examination and tackling the services selection board interviews. The material available online and offline is inadequate. Many deserving candidates have lost out due to lack of proper knowledge and techniques.
It is necessary to bridge this gap between preparation and success in a well established institute, which will successfully mentor aspiring candidates to achieve their desired ambitions. Finally, there is some good news for such aspirants.
Chattrapati Shivaji Maharaj Armed Forces Preparatory Institute - CSMAFPI
Action is what separates the Achievers from Dreamers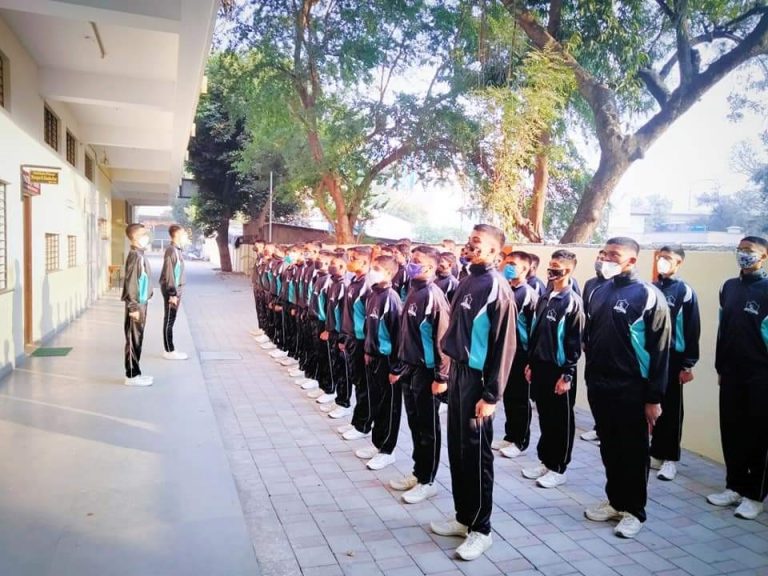 Chatrapati Shivaji Maharaj AFPI is the one stop solution to preparing candidates for both the written examinations and the SSB interviews.
CSM-AFPI is located at Rama Dam Vadgaon (45 Km away from Nagpur – Wardha Road). Its ultra modem campus is spread over on 35 acer's of lush green land surrounded by beautiful hills, forest, river, lakes & ponds making it absolutely unique & ideal location for military training programs.
As we firmly believe, the guidance of phenomenal mentors is the prime thing that paves the way for best learning; we feel delighted to have the skilled & accomplished Armed forces officers in our selection orientation program to guide you with their expertise.
Chatrapati Shivaji Maharaj AFPI is a Centre with a holistic approach about getting the deserving students into the National Defense Academy and parallelly prepare 10+2 Technical Entry Scheme (TES). 
Despite many existing Coaching Centers available in India to guide students to crack the IIT JEE (Mains and Advance) there are very few such institutes which channelize students into the National Defense Academy and 10+2 Technical Entry Scheme TES. These institutes have successfully been able to get the students qualify the written test of the NDA but they often have not been able to ensure the final admission into theacademy primarily because they only focus on the academic part and rarely on the preparations for the Services Selection Board (SSB) Interview process.
At Chatrapati Shivaji Maharaj AFPI students we shall not only be preparing students for the NDA/TES/IIT -JEE (Mains) but they will also be groomed systematically over two years for clearing the SSB Interview. Hence, Chatrapati Shivaji Maharaj AFPI blends the two essentials namely the preparations for the written test conducted by the UPSC and clearing the SSB Interview.
Don't just Dream for it, get trained for it
"The Institute aims at training selected young boys from Central India for permanent commission in the Armed Forces through the National Defence Academy , Technical Entry Scheme(TES)."
The defense forces (Army, Navy and Air Force) recruits suitable candidates through an intense and competitive five stage process.
Its your decision that determines your destiny.
Step 1 – Application
The application for the competitive exams have to be filled online by the perspective candidate.
Step 2 – Written Exam
A written Exam is conducted by UPSC at the designated examination centres.
Step 3 – SSB Interview
Candidates who pass the written exams are put through a rigorous interview schedule spread over five days at the nominated Selection Centre
Step 4 – Medical
Candidates who clear the interview are put through a stringent medical examination.
Step 5 – Merit List
Depending upon the vacancies a merit list is prepared and circulated
Written Exams
The Institute will be conducting a years intense programme for preparation for the NDA Emrance, written exam. An experienced faculty will conduct intensive guidance and rigorous practice tests to make the candidates familiar for facing an exam of this nature.
SSB Coaching
The SSB coaching is conducted by an experienced faculty who have been selecting officers at various Selection Centres and have a phenomenal experience in the conduct of the entire interview process namely Interviewing Officer (IO) | Group Testing Officer (GTO) |Psychologist
The Infrastructure
For the SSB Training the infrastructure is laid out in a manner that provides the candidate a very realistic experience, that of undergoing the test in practical conditions. Together the expert faculty re-enact the entire SSB process and gives the candidates intense and hands-on practice.
Value Additions
The coaching for the written exam and SSB interviews is accompanied by personality development, soft skills and an adventure activity package which nurtures and develops the overall perspective of the candidate.
Unique Selling Proposition
The well laid-out infrastructure centrally located, consisting of faculties with an experience of more than 30 years. Such invaluable mentorship lends itself to valuable learning and precise understanding.
Eligibility and application process
Age, Gender and Marital Status :
Only unmarried male candidates can apply. For the 2023-2025 batch the candidates should be born between 2nd July 2006 to 2nd July 2008 (Both dates inclusive).
Educational Qualification
(a) The candidate should be 10th pass from CBSE/ICSE Board with English, Physics, Chemistry (or General Science) and Mathematics subjects are eligible.
(b) They must secure minimum 60 % marks in CSM-AFPI written test.
Physical and Medical Standards
The Candidate should have the following Minimum Physical Standards at the time of joining.
Height: 157 cms | Weight: 43 Kgs.
Chest : Without expansion: 74 cm | Expansion: Minimum 5 cms.

Eye sight: Eye sight: 6/6 in a distant vision chart with better eye and 6/9 in worse eye. Myopia less than 2.5D and hypermetropia less than 3.5D including Astigmatism. A candidate must have good binocular vision. The colour vision should be normal, without Colour Blindness. The colour vision standard will be CP-III for Army. Candidate should be able to recognise red and green colours. Also, the candidate should not have night blindness.
Hearing: The hearing should be normal. A candidate should be able to hear a forced whisper with each ear at a distance of 610 cm in a quiet room.
Interested candidates can apply at Institutes designated office by registering themselves for CSM-AFPI Entrance Test online or at the office. Specific dates for entrance examination and personal interview will be notified to applied candidates through Email and will also be communicated through WhatsApp, SMS and Telephonic conversation. Candidates are to be present on the designated dates for the test.
Suryakant C. Chafekar (Retd.) 
AVSM, Shaurya Chakra
Sanjeev W. Gosewade (Retd.)
Vayusena Medal
Suhaas M. Kulkarni (Retd.)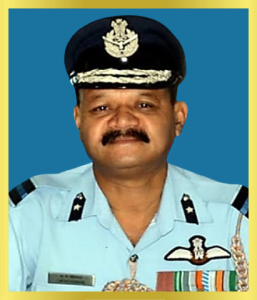 Air Cmde S. W. Gosewade, VM (Retd)
Air Cmdr Sanjeev Gosewade has rendered 35 years of service to the Indian Air Force. As a Military Pilot he is decorated with Vayusena Medal conferred by the President of India. During his illustrious career, the Air Officer has been the Head of Air Force Selection Board,AFSB Varanasi twice as President & Interviewing Officer in two tenures. His rich experience in the Officers Selection System has enabled numerous young boys & girls to become Commissioned Officers in IAF, Army & Navy.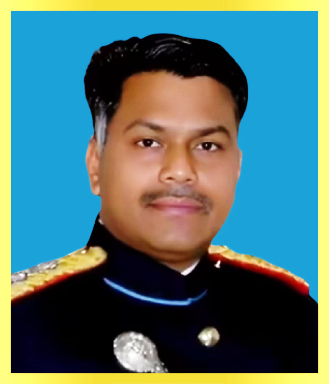 Lt. Col. Ganesh Babu (Retd)
Lt Col Ganesh Babu, having served in the Army (Corps of Signals) for more than 29 years, has taken Premature Retirement in the year 2014.The officer has had two tenures as Group Testing Officer (GTO) with 21 SSB. Bhopal and 11 SSB. Allahabad. He has worked as a Principal Investigator in a Defence Institute of Psychological Research (DIPR), DRDO appreciated research titled Perception Management of Candidates for Improved Selection. He has contributed more than 450 candidates since his involvement into his research work.
Mentor for Psychology and Personality Development
MA Psychology. MBA.B.Sc (Statistics) 1984-85. Ile has undergone Primary Training at Albert Ellis Institute, New York, USA in REBT.He has also completed diploma in child psychology and adolscence. Training on Faculty Development Program at Toronto, Canada. Study on parenting. Doctoral topic on Social Intelligence and Leadership, Published two research papers. Study on Entrepreneurial Assessment. He has counselled over 15,000 students, over 500 professionals and
more than 200 entrepreneurs.
Chatrapati Shivaji Maharaj AFPI boasts of world class faculty who are not only acclaimed in their subjects but are also extremely passionate about "NDA Training" program.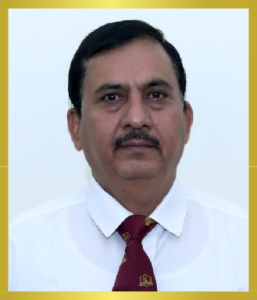 (ACADEMIC DIRECTOR & HOD ENGLISH & GENERAL STUDIES)
EXPERIENCE: 33 YEARS
Ex- Faculty:  PRINCIPAL BHONSALA MILITARY SCHOOL | PRINCIPAL PODAR WORLD SCHOOL | CATALYSER NAGPUR |PRINCIPAL AFPA NAGPUR
He has an experience of 33 years of teaching English and GS Subject.He has served an NCC Officer and also held the position of Principal in various renowned organizations and dealt with administration and human resource management. He has been awarded several awards for his innovative practices in teaching, learning process.Enthusiastic, success-driven educator with proven unyielding commitment to teaching & expertise in developing intuitive connection with students, identifying and working on their learning needs, utilizing differentiated instruction methods and creating motivational techniques that caters inspirations and encouragements.
(ACADEMIC HEAD & HOD MATHEMATICS)
EXPERIENCE: 21 YEARS
Ex- Faculty:  STUDY POINT BHOPAL | CATALYSER, NAGPUR | AFPA NAGPUR
A renowned Mathematics faculty who has successfully trained thousands of aspirants during the last 21 years. He is the ultimate name and a pioneer in awakening consciousness about national
level competition by producing highly successful and ultimate results in IIT-JEE, RMO, PRMO, NTSE, NDA and CDS. He is committed to raise standard of performance and achieve highest levels of excellence in Mathematics. He works for developing intrinsic enjoyment in solving mathematics problems and pursuing new knowledge. He always tries to raise students confidence by supporting them to perform at their best in school exams.
EXPERIENCE: 05 YEARS
Ex- Faculty:  AFPA NAGPUR
Ms. Simran Mishra is the Physics Faculty for Mission NDA and has a very distinguished and brilliant academic profile to back the present assignment. An erudite and public resource person. She has outstanding academic credentials and has stood second in the order of merit from Nagpur University in M-Sc. in Physics. Her innovative and simple methods of explaining the concepts and contents of the subject has facilitated easy assimilation and quantum upgrade
in the cadets proficiency of Physics. Her exuberance and effervescent spirit is an invaluable asset to the institution.
EXPERIENCE: 13 YEARS
Ex- Faculty:  GURUKUL, NAGPUR | SJTIE, NAGPUR ICATALYSER
NAGPUR | AFPA NAGPUR
Acknowledging a subject like Chemistry asks for a logical personality who has skills and command on his subject. Holding experience of 13 years vividly. Javed Sir explains each concept, leaving students satisfied with their learning. A guru like Sir Javed can act as a mentor to go and grow through this subject. Along with his unique methodology of making students impressed, he makes them mesmerized by his polite behavior. Sir has the ability to analyze every individual student, provide them guidance as per their strengths in the subject, and make them get through NDA.